Army.ca Relic
Subscriber
Donor
Reaction score

8,476
Points

1,160
Back to "infantry vehicles / future armour" and the chain gun.
First - I don't know enough, and it isn't my butt, to have a hard position on the M242 25mm. I have been inclined to follow the prevailing belief that bigger is better.
But...
I also see the point about the dangers of a more effective gun encouraging people to close to distances that the vehicle was never intended for.
Also...
Miniaturization is causing targets to become cheaper, more plentiful, smaller and harder to hit. Which has resulted in 57mm and 40mm 3P and 35mm AHEAD ammunition for taking on "swarms".
So, I will persist in my obtuseness. What can be achieved with the existing Bushmaster 25mm by simply (I use the word carefully) adding a Programmable Air Burst Munition to the magazine and revising the fire control system. Can the rate of fire be increased beyond 200 rounds per minute? Can the slew rate be increased?
My thought is to ask what are the optimizing opportunities that can be implemented in the immediate term.
Udder thought
Future armour - Robotics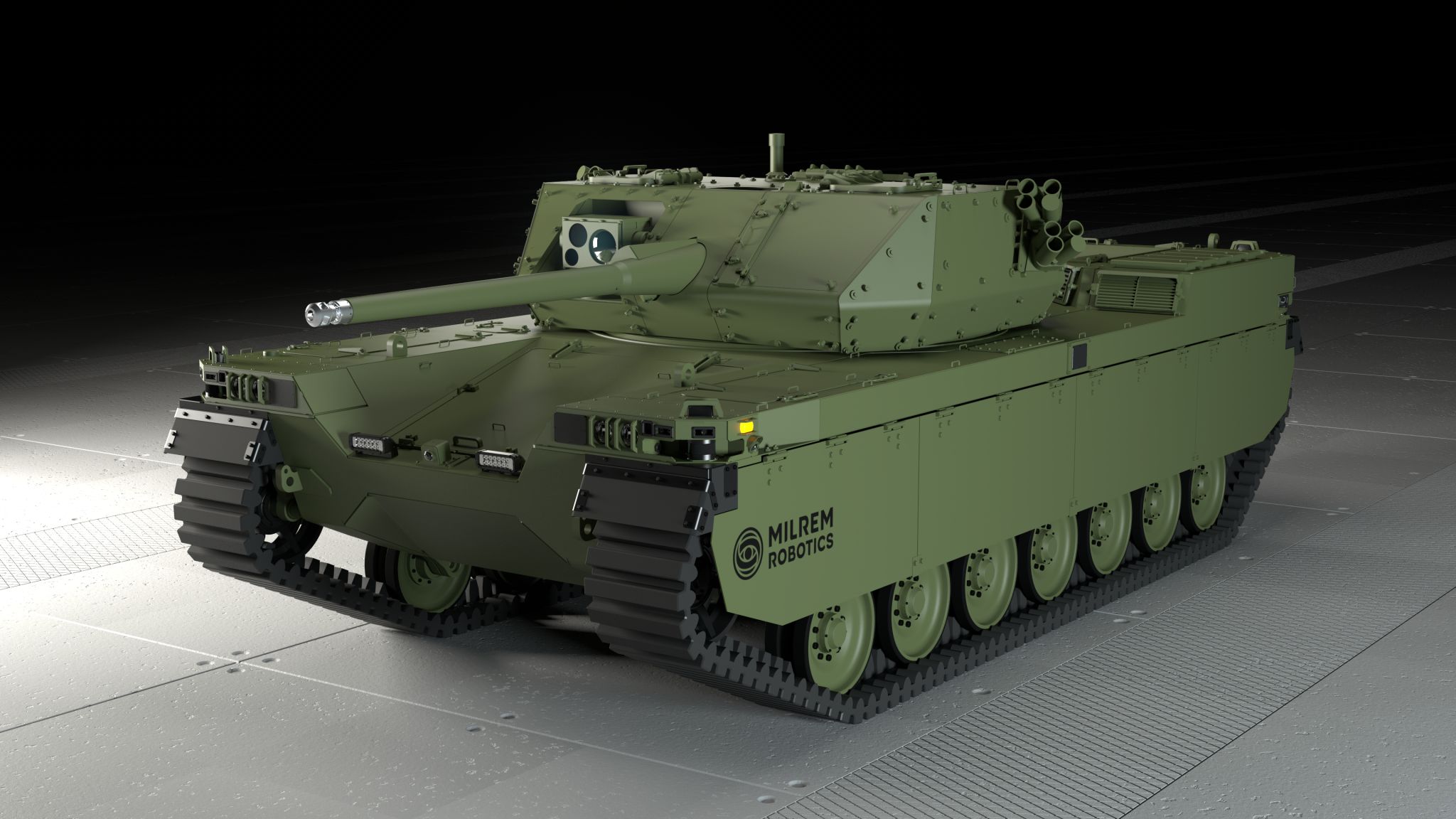 The difference between Infantry and Armour, by one definition, is that one fights at 4 MPH while the othe fights at 40 MPH.
I don't know if robotics are ready for the 40 MPH fight but they are certainly ready for the 4 MPH fight. I can see robotics having a major impact on the infantry Combat Support Company in terms of manpower, capabilities and impact on the defensive battle.
By putting all the support weapons on light tracked carriers, that can be remotely operated, then you can bring any weapon into the field, you can keep the operators under cover, you can more easily co-ordinate the weapons plan, and you can keep the weapons under cover, under overhead protection, until you want them to run out into battery and expose themselves.
Those moves would certainly twist the effort to favour the defence.
The European leading robotics and autonomous systems developer Milrem Robotics will exhibit their THeMIS Combat Unmanned Ground Vehicle (UGV) during D
The German Ministry of Defense has contracted two defense and technology firms to manufacture unmanned ground vehicles for Ukraine.
www.thedefensepost.com