Reaction score

2,075
Points

1,160
A bit of an upset for
Comfort
off Haiti.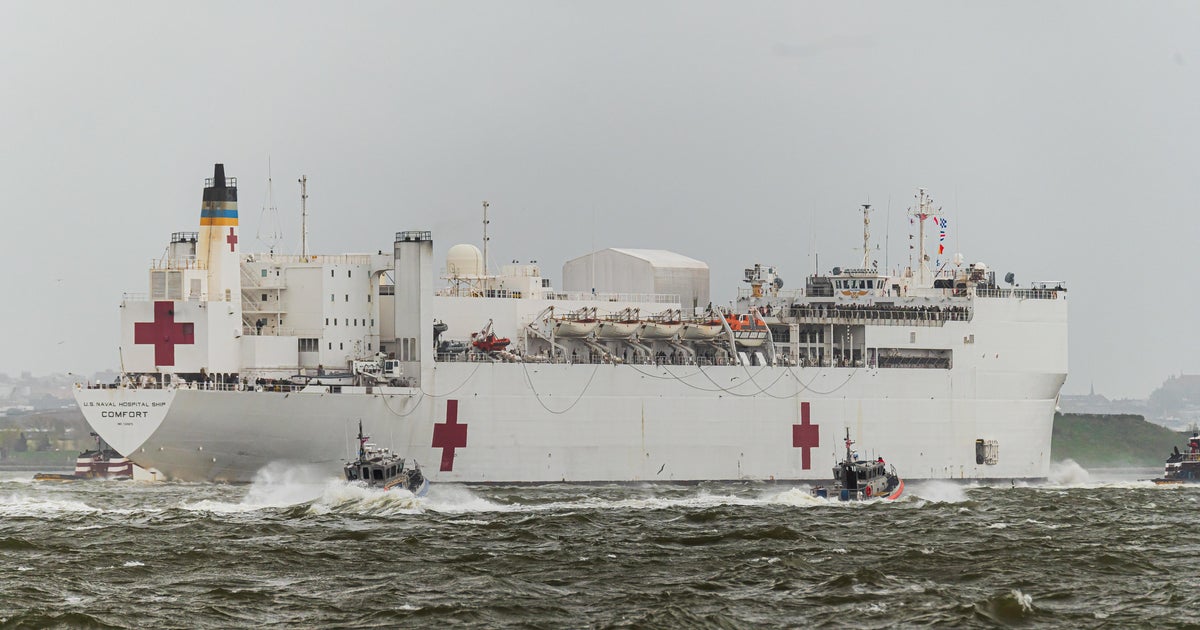 All military personnel and civilians from the ship were pulled back onto a smaller taxi boat and then hoisted onto the Navy vessel.
www.cbsnews.com
High seas off Haiti send 19 from USNS Comfort hospital ship overboard, derailing U.S. Navy's help mission​

DECEMBER 14, 2022 / 5:19 AM / CBS/AP

Jeremie, Haiti — A U.S. Navy hospital ship docked in southwest Haiti has temporarily suspended medical services after 19 people with the mission fell overboard as heavy swells hit the Caribbean region, officials said Tuesday. It happened Monday night and involved 12 military personnel and seven civilians with the USNS Comfort who were returning to the ship after caring for patients on land, said Lewis Preddy, a U.S. Navy spokesman.

All 19 were pulled back onto the small boat, which was then lifted by a crane onto the ship. He said the usual process is for personnel to use a water taxi and step onto a ladder to board the ship, but that the heavy surf made that impossible.

He said two people were injured but were expected to recover.

Preddy said officials were figuring out how to continue the mission while ensuring people's safety. The heavy swell was expected to last until at least the weekend, according to meteorologists.

Rear Adm. James Aiken, commander of the U.S. Naval Forces Southern Command-U.S. 4th Fleet, told The Associated Press that officials were working hard to bring the mission in Haiti back online after it began on Monday.

"The need is extremely great, and we're so excited to be able to provide some care," he said in a phone interview.

Officials said they did not immediately have the number of patients that had been treated so far. . . .
There's Canadians sailing with them at present.
A backgrounder on the Canadian Armed Forces' support to other Government of Canada departments.
www.canada.ca
From October 23 to December 18, 2022, seven CAF medical and dental personnel are deployed on Operation GLOBE aboard United States Naval Ship (USNS) COMFORT, a MERCY CLASS hospital ship, as the Canadian Armed Forces (CAF) contribution to the United States humanitarian assistance mission, Operation CONTINUING PROMISE, through Latin America and the Caribbean. USNS COMFORT is a hospital ship that will conduct port visits to various locations in Latin America and the Caribbean. During these port visits, CAF personnel will work with their American counterparts to provide medical and dental care to civilians free of cost. They will also participate in training exercises with members of the USN.

USNS COMFORT will provide humanitarian assistance to partner nation communities in: Colombia, Dominican Republic, Guatemala, Haiti, and Honduras.
The CAF personnel include: 1 Oral and Maxillofacial Surgeon, 2 Dental Technicians, 2 Medical Technicians, and 2 Nursing Officers.
And a youtube commentary and video of the accident.